Low Profile Site Sizable®
Infinity Drain's Next Day Custom program is the first of its kind to make perfect linear drain wall-to-wall installation a reality?without the wait.
Next Day Custom Linear Drains are available in lengths up to 72″ in two finishes, three grate styles and for all installation waterproofing methods.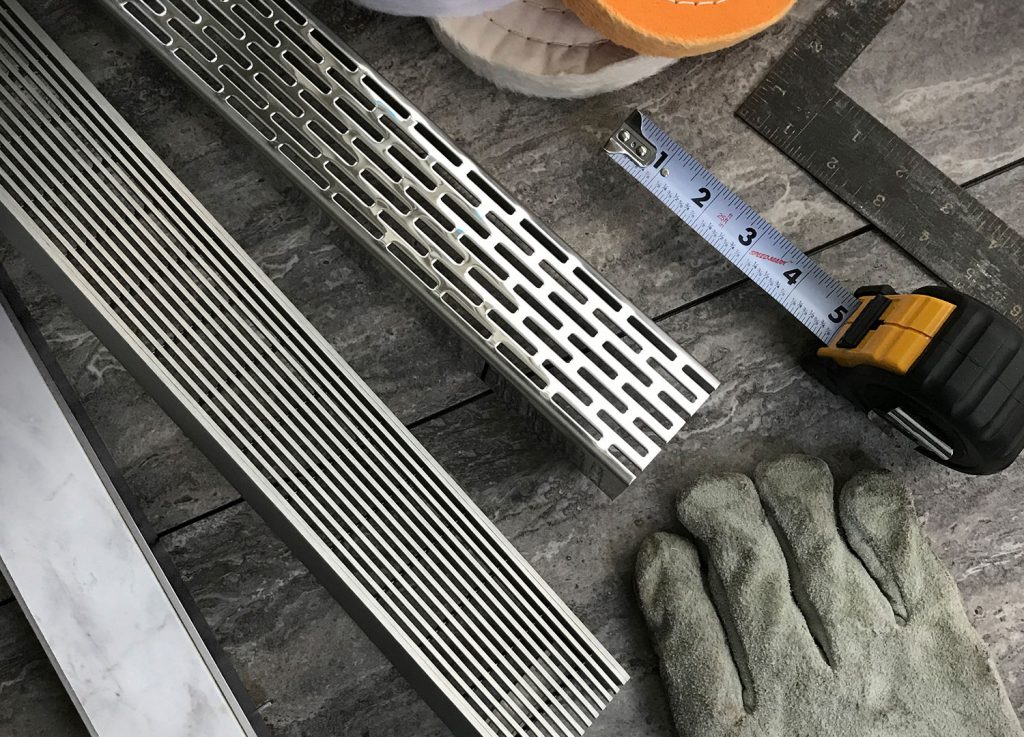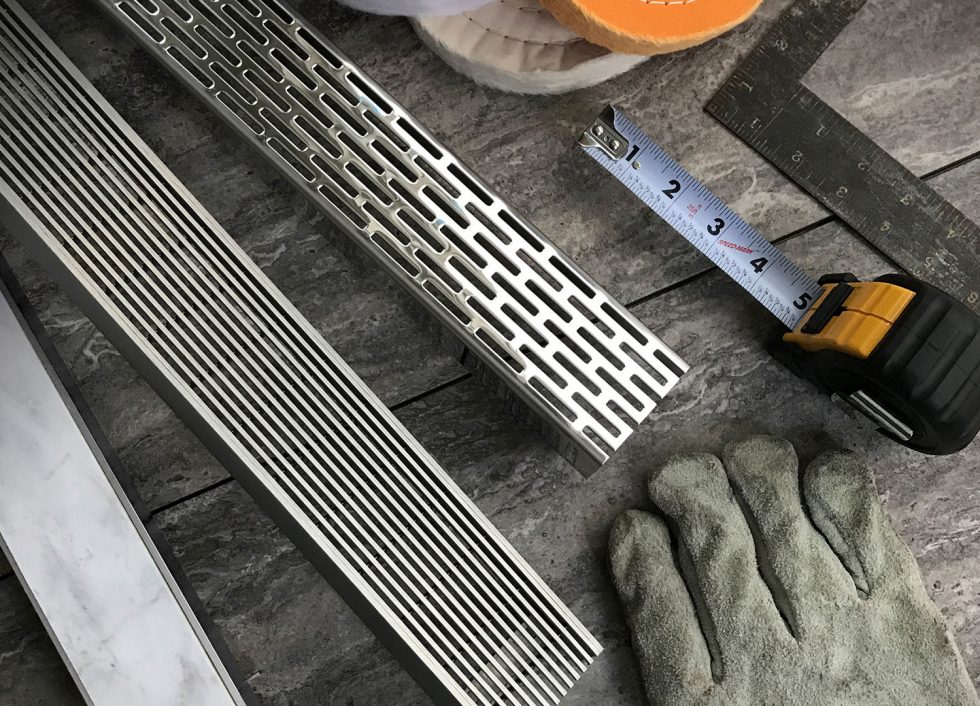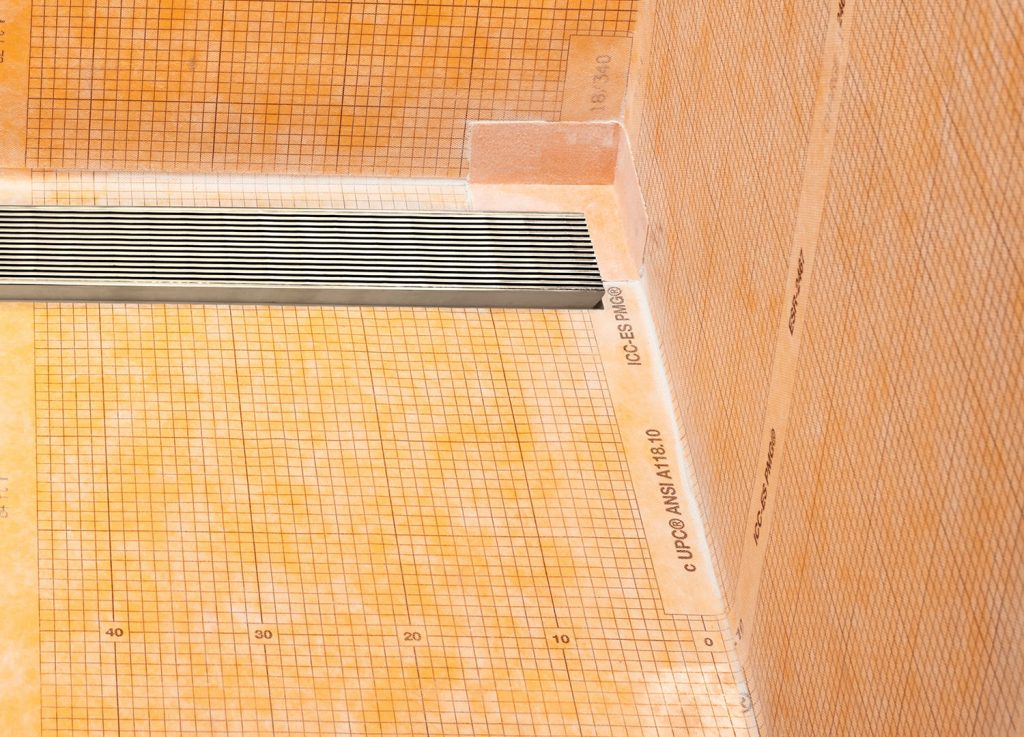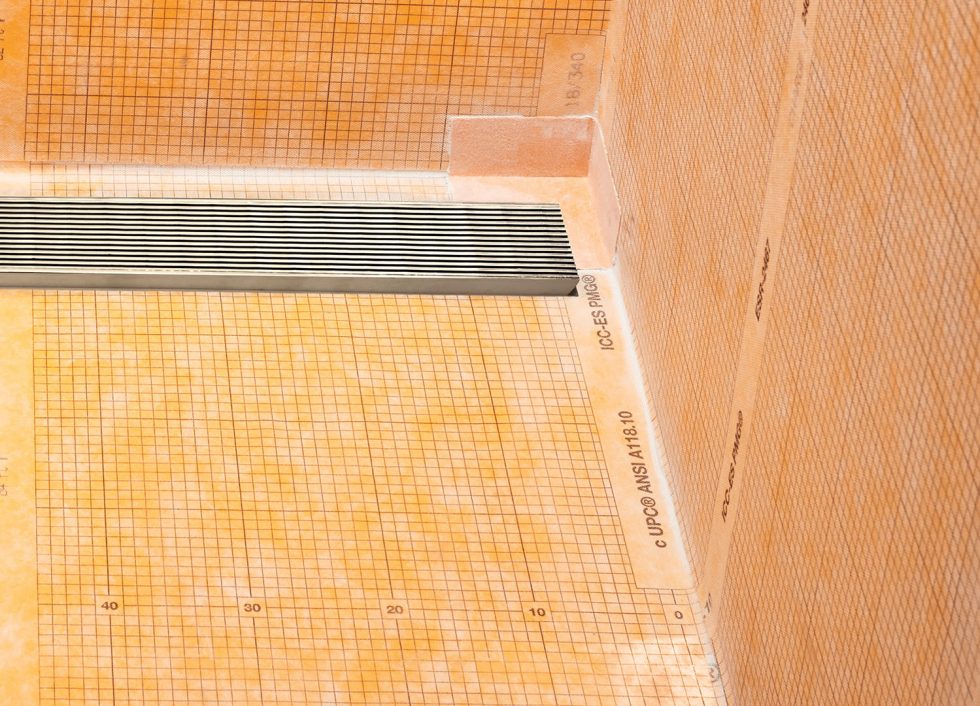 Infinity Drain FCS Series pre-affixed with Schluter®-KERDI fabric offers seamless installation and a system warranty backed by Infinity Drain and Schluter. This product complies with Schluter®'s shower system warranty program and is backed by both Infinity Drain and Schluter. The new Infinity Drain FCS Series delivers peace of mind performance for designers and installers and is available on all Infinity Drain grate styles, finishes – including custom linear drains.
Universal® Infinity Drain
Designed to install with either traditional and modern waterproofing techniques, the Universal Infinity Drain®'s channel allows traditional membranes like vinyl or Chloraloy to be mechanically fastened to the drain channel. Alternatively, modern installation methods that incorporate a bonded waterproofing method like liquid membrane or fabric sheet will adhere to the 1-inch channel flange. The convenient universal kit features a pitched channel with a clamping collar and the choice of a tile insert frame or squares pattern grate.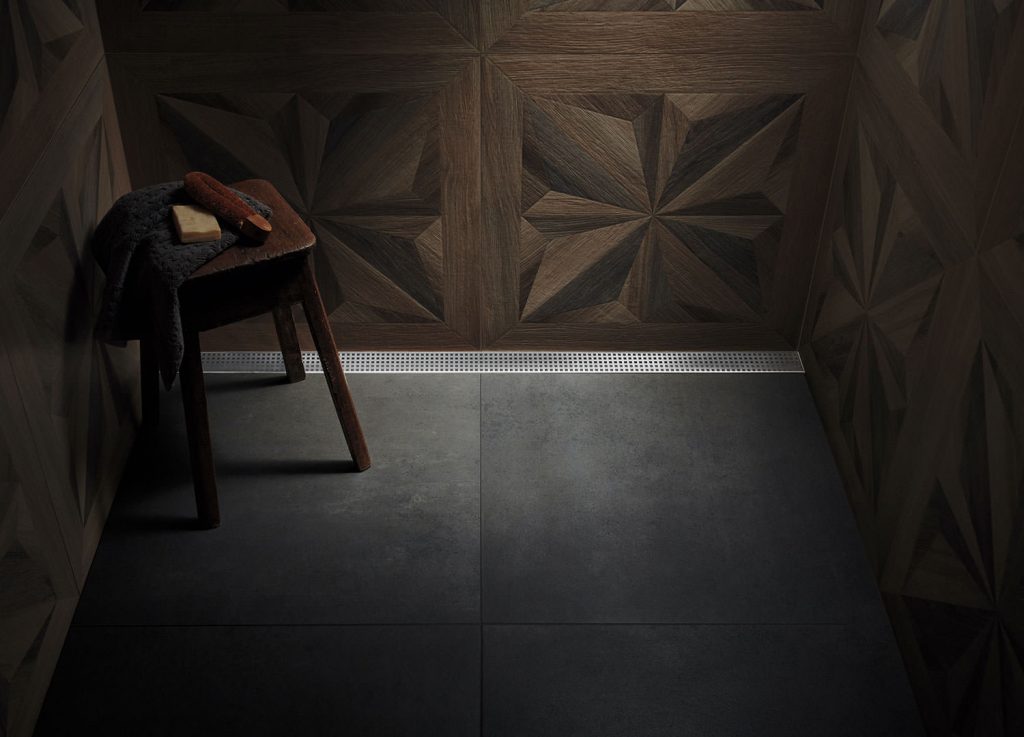 Low Profile Site Sizable® Drain
Infinity Drain further simplifIes the shower installation process with its Site Sizable Low Profile Linear Drain. The drain's lower profile helps minimize the floor height needed to achieve a curbless entry. In addition to its lower profile, the PVC channel has been designed with a new "mortar lock" to ensure that it stays positioned firmly in the mortar bed floor. Sold as a complete kit, Infinity Drain's Site Sizable linear drains enable modifications to the length and outlet placement to be made on site.
With over 42 SKUs for center or linear drains in a variety of drain placements, five finishes and seven styles – the Infinity Drain Stainless Steel Shower Base can integrate for either curb or curbless (barrier free) showers. Engineered to shave precious hours off of projects for both installer and consumers, the proprietary Stainless Steel Shower Base is made from high quality 304L 16 gauge stainless, arrive factory flood-tested and ready for installation with an integral drain, pre-sloped floor and primed for tile installation.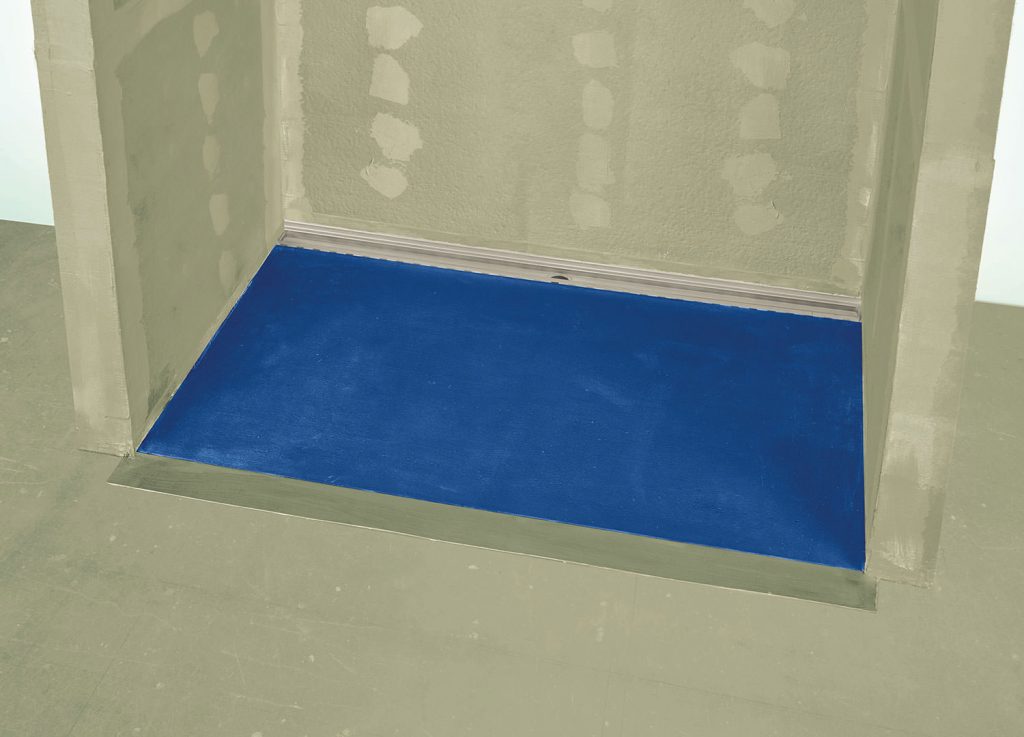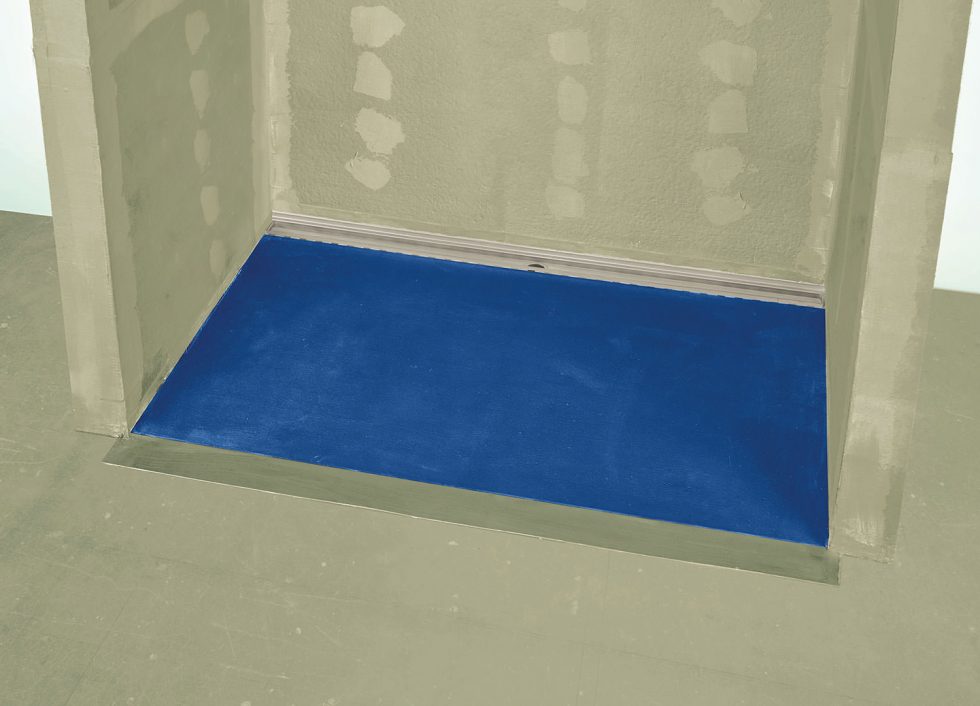 The Slot Linear drain provides a narrow 3/8-inch drainage gap that virtually disappears into its surroundings. Available in a range of finishes from Stainless Steel to Matte Black, they feature an easily accessible clean-out tray that simplifies the process of debris removal and servicing of the waste line.